From a deadly volcanic eruption to the arrival of hundreds of thousands of displaced people escaping the tumultuous M23 conflict, the Democratic Republic of the Congo's main eastern city of Goma has faced plenty of adversity over the past few years.
But throughout the turmoil, a collective of tireless local volunteer activists – artists, musicians, journalists, humanitarians, and commercial traders – has been on hand to help those most in need.
"The ideology of the collective is the care of Congolese in dramatic situations in which most people are waiting for an external solution," Depaul Bakulu, a 28-year-old member of the group, which is called Goma Actif, told The New Humanitarian.
Goma has been a hub for international aid groups since civil war broke out two decades ago. But agencies spend too much on overheads and expatriate salaries, and react too slowly when crises emerge, said the activists who spoke to The New Humanitarian.
"We don't need to pay somebody $5,000 to show people how to wash their hands," said Bakulu. "NGOs spend a lot of money on staff, while we volunteers focus on helping people in difficulty."
Goma Actif first formed in 2020 during the pandemic, with members distributing masks and food for the elderly. Activists mobilised again in 2021 after the eruption of Mount Nyiragongo – a volatile volcano just north of Goma – left thousands homeless.
More recently, the group has been active at the Kanyaruchinya displacement camp, providing food to people who have fled the latest offensive by the M23 rebel group, which is backed by neighbouring Rwanda.  
Last month, The New Humanitarian asked Congolese photographer Arlette Bashizi to visit Kanyaruchinya – which is on the outskirts of Goma – to profile some of the activists and showcase the work they are doing. 
The activists' spoke about the importance of mutual aid in DRC, their frustrations with international humanitarian groups, and their ambition for Goma Actif to spread across the country. Their answers have been edited for length and clarity.
Eugene Buingo, 36, co-founder and volunteer: 'We know the language that our community understands'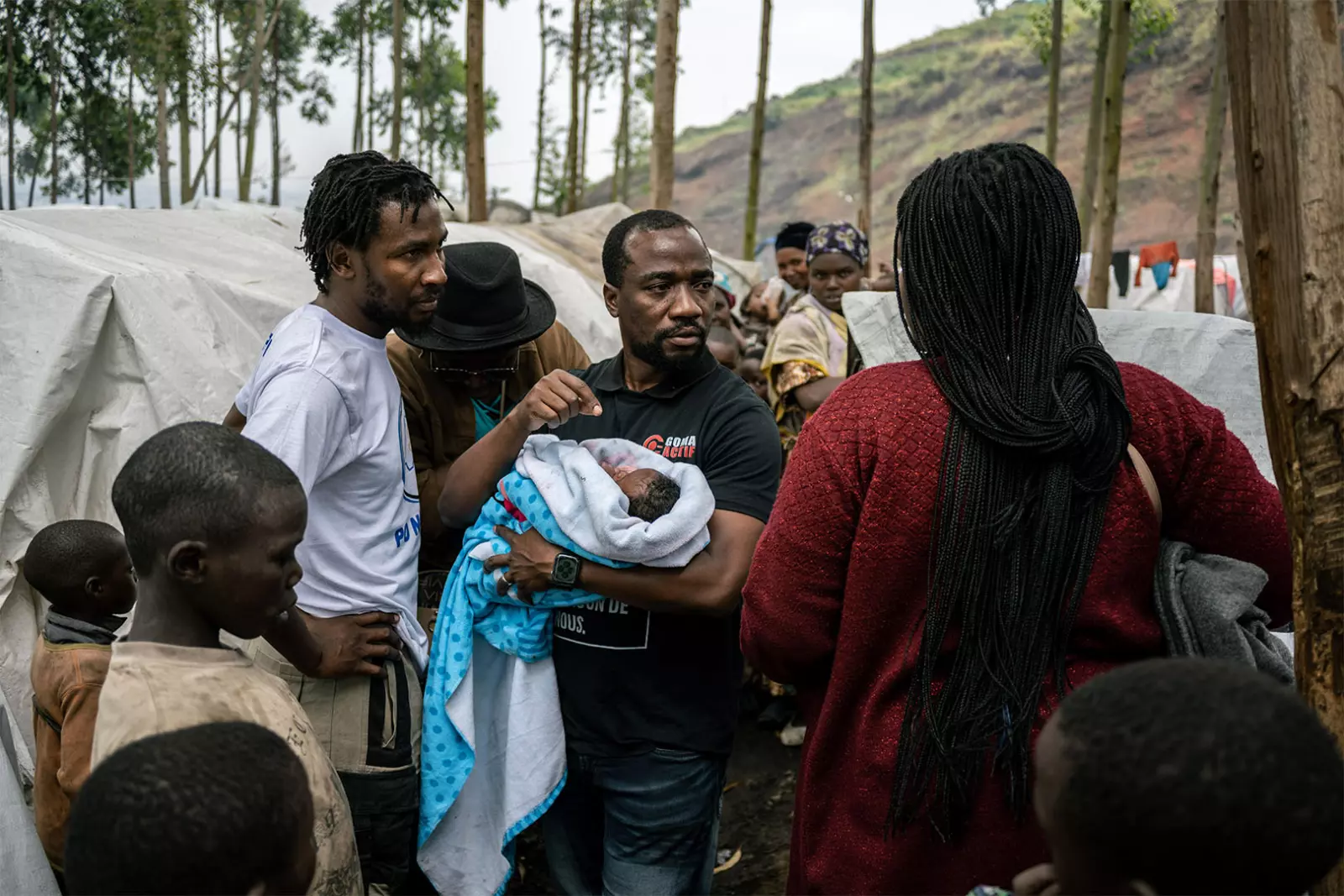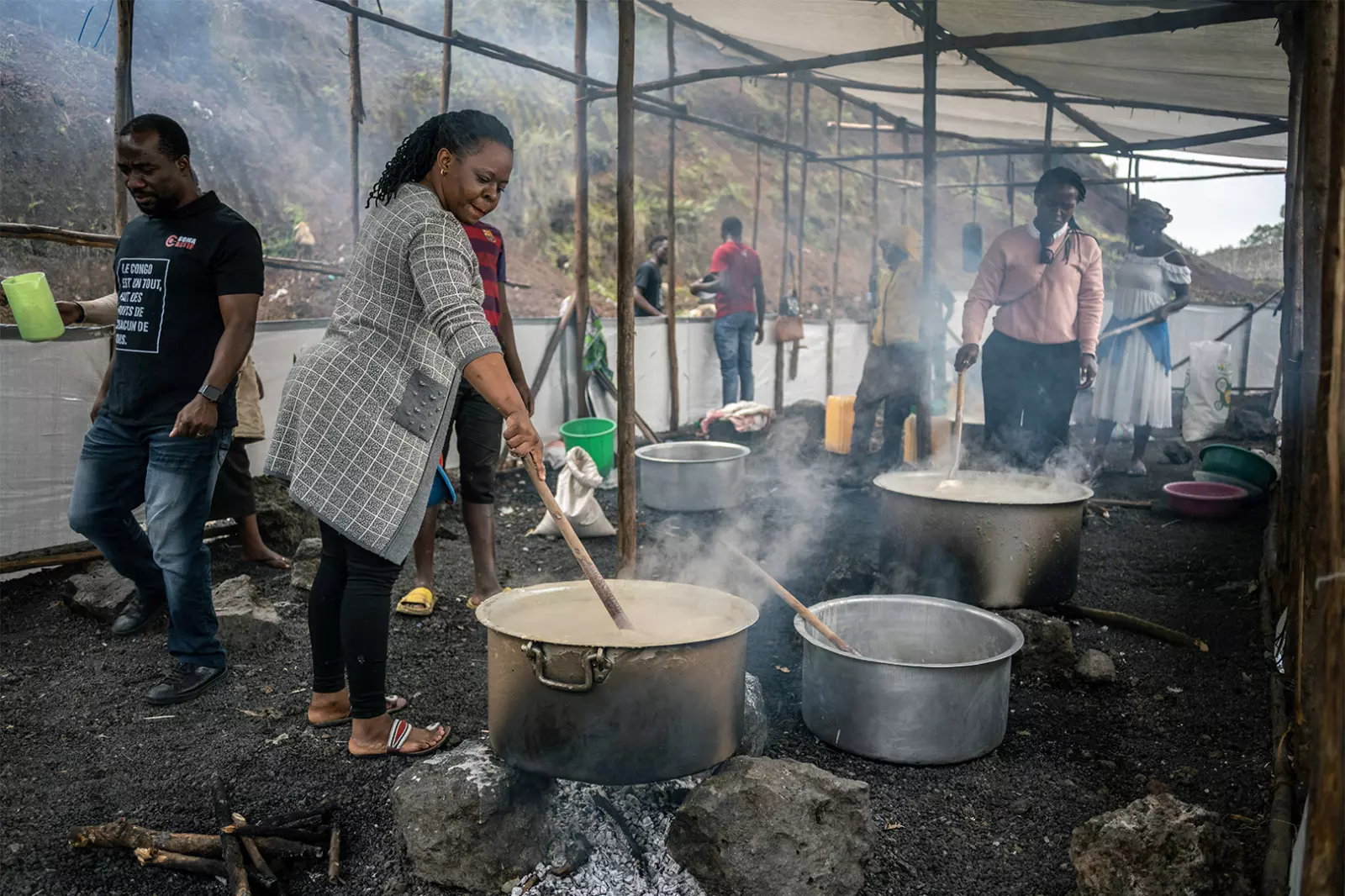 I am one of the founders and volunteers of the Goma Actif collective. It was in March 2020, and the idea came to my mind when COVID had invaded Europe, after China. Given the impotence of the response at the start of the crisis, and for fear it would be worse in Africa, I had the idea of talking about it with friends. We discussed how we could launch an awareness campaign on respecting control measures. We held the first meeting in March 2020 and there were five of us. We didn't even have a name, but we found one later on.
During COVID, we raised awareness, distributed masks, and assisted seniors in the distribution of food and masks. This assistance to the elderly is one of the actions of which I am personally most proud. All of the actions we do represent contributions as volunteers, and as friends and acquaintances.
After the pandemic crisis, we tried to think about how to keep the collective alive, so we kept a small, restricted, strategic group. When the Nyiragongo volcano eruption took place in 2021, some volunteers who ended up in Sake (25 kilometres from Goma] and Rutshuru [80 kilometres from Goma] started not only raising awareness but also taking care of children, breastfeeding women, and also the elderly by preparing porridge for them. Apart from our own members' contributions, we also raised funds and this enabled us to assist the victims.
[During the current M23 crisis], we have been at the Kanyaruchinya displaced persons camp… feeding children, breastfeeding women, and the elderly at least once a day with porridge and bread. It requires a lot of resources, which is one of the challenges we face… but we use what we have, and when it is over we try to contribute and mobilise a little more money to resume activities.
Goma Actif is not an NGO or an association. Goma Actif is a collective that spontaneously organises itself to face a challenge facing the city, and especially our communities. When there is this need, we mobilise and do what we have to do as volunteers.
Our way of communicating is different [from NGOs] because we are from Goma. We know the language that our community understands, but the NGOs have languages with a lot of paragraphs about rules that don't resonate here. We have been offered several times to register as a legal NGO but we don't do it. Regardless of who gives us money, we do not want to communicate their identity, in order to stay as independent as possible. The objective is not to mobilise millions, but to help the community we know to respond to problems because we live them.
We do not have an office or formal administration. Often when there is a problem, we mobilise funds. We give the funds to a volunteer to handle and, with the support of a team, we directly address the problems and the needs without having to carry out administrative processes. We don't have time for that. We prefer using our time to go to the field to take action.
There have been many NGOs in our country for 30 years now, but few can show you the projects they did even 10 years ago. For example, if you go to a village where a WASH [water, sanitation and hygiene] project has been implemented, often everything disappears after two years, even when millions of dollars were spent there. And that is because communities were not consulted, and sometimes they didn't even participate.
Rochane Uwineza, 27, new volunteer: 'Since the day I joined, I felt useful and good'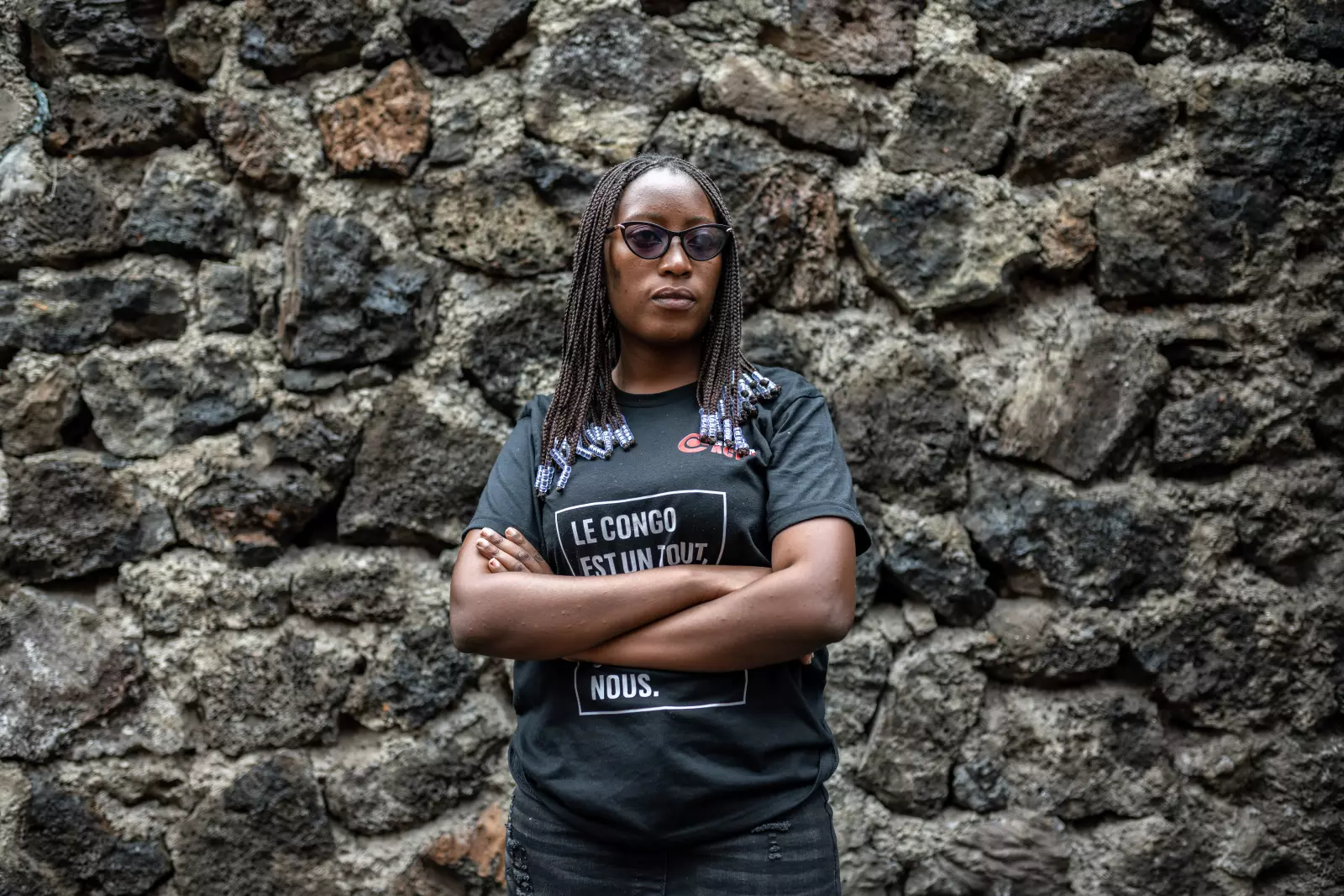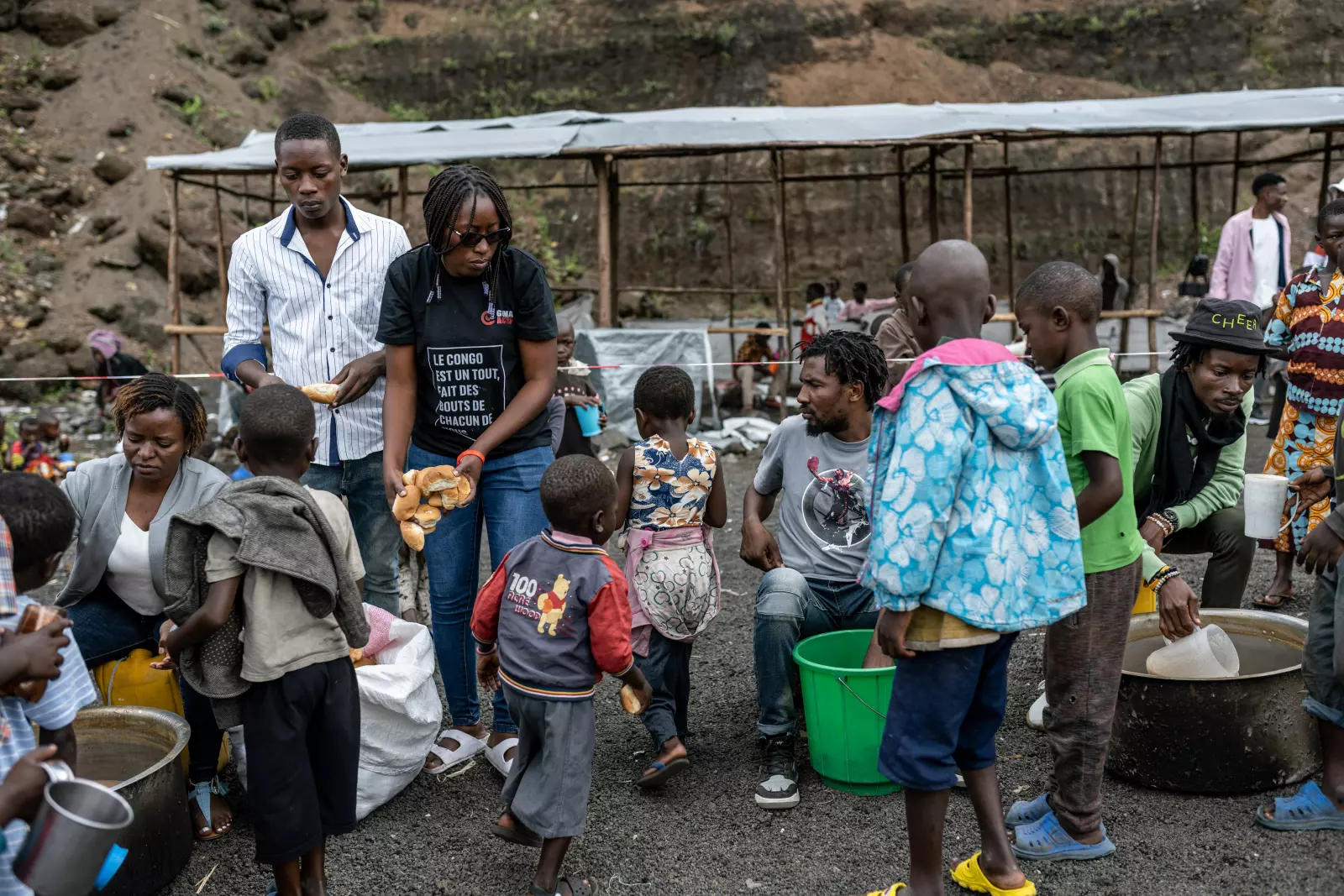 I joined the Goma Actif collective when the activities of Kanyaruchinya began. I joined the collective through a friend who invited me. But it was during the volcanic eruption, when I sought refuge in Rutshuru with my family, that I heard about Goma Actif for the first time. They were carrying out actions for the people affected in Rutshuru. I saw a volunteer friend who I asked to join because I believed that Goma Actif was an organisation that paid its employees. I did not believe that everything they did was free, and that it was volunteering. I myself received assistance from Goma Actif when I was in Rutshuru as a disaster victim. Since the day I joined the collective I have felt useful and good. When we help the children, we prepare food for them and everything. When I don't come, I don't feel right. It has become a part of me. We work with the means we have. We contribute from time to time. Friends and acquaintances who find the idea interesting also contribute, and together we give smiles to displaced children and women.
Depaul Bakulu, 28, volunteer: 'We know the problem, and we solve it in the Congolese way'
I have been a volunteer with the Goma Actif collective since 2020. I found myself there by invitation from a friend who spoke to me about raising awareness around COVID. When she told me about it, I found the idea important and that is how I joined. On average, we feed at least 800 children a day. We try to do other things regarding health – for example some of us monitor newborns.
The ideology of the collective is the care of Congolese in dramatic situations in which most people are waiting for an external solution. This care takes an independent form that each Congolese should appropriate.
Goma Actif does not work in a very formal framework like NGOs or associations. Each volunteer takes ownership of Goma Actif, its ideologies and actions. This means that Goma Actif lets each person contribute at their level. It is the contributions of volunteers that allow the Goma Actif collective to function. Everyone contributes at their level: Those who have the time come to prepare the porridge; those who have the money contribute the money.
Sometimes, friends of the diaspora who are in foreign countries and who have understood the meaning and the ideology of Goma Actif contribute. Sometimes we also fundraise online.
I think that many people do not volunteer in Goma because they are desperate. I think that everything I do for this country is because I believe that the Congo can rise. I believe and I hope that the Congo will rise one day thanks to the actions we are taking today.
There are formal organisations that do much appreciated work, unlike NGOs that take time for a famine problem that can be solved in three minutes by buying bread to eat. NGOs have to write terms of references, ask for funds – a lot of things are needed, which slows down the process. In the meantime, the child who is hungry is dying. But we got active, we don't need all this procedure. We know the problem, and we solve it in the Congolese way and in an effective way.
 "Those who have the time come to prepare the porridge; those who have the money contribute the money."
NGOs have a lot of means, but a lot of funding ends up on staff. They have to pay expatriates to show people how to wash their hands for example, which for me is super strange. It is a small thing that should be implemented by small Congolese organisations. We don't need to pay somebody $5,000 to show people how to wash their hands. NGOs spend a lot of money on staff, while we volunteers focus on helping people in difficulty.
A particular message sent to major donors such as the USA, EU, Japan? Displaced people do not need to be helped with flour and porridge. We do that because we find ourselves in front of that issue. What they need more is to return to their homes, continue doing their work, restart their businesses. They need peace, and they need their life to go back to normal.
Goma Actif continues to do what it can, but the needs are beyond our means. In any case, we would like to help at all levels, but our means are limited. This is a call to all people of goodwill – they can write to us on our Facebook, Instagram, and Twitter accounts.
I would like young people elsewhere to organise themselves like Goma Actif and to remain independent like us. For example, in Bukavu (another city in eastern Congo), there could be Bukavu Actif. Whatever the name, this group could respond in an adapted way to the problems people face in Bukavu. In Goma, we make porridge because there is war. But instead of that, in Bukavu, people could come together and clean the town, for example.
We try to set examples – to show people that they should love each other. I hope that this hope for a better Congo will never dim, if we continue to give love. If today we spend hundreds of days in the camp for displaced people, it is because we love this country.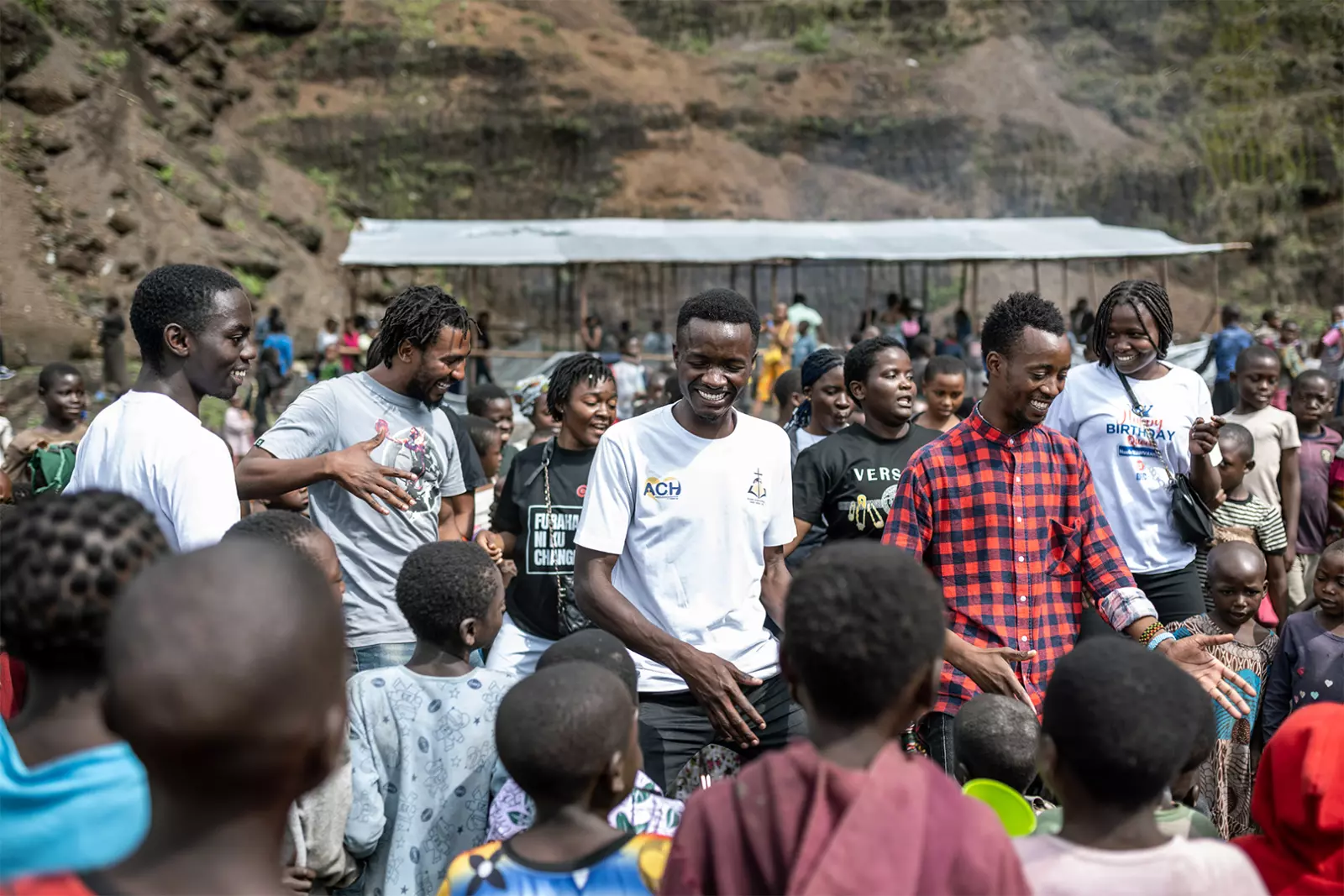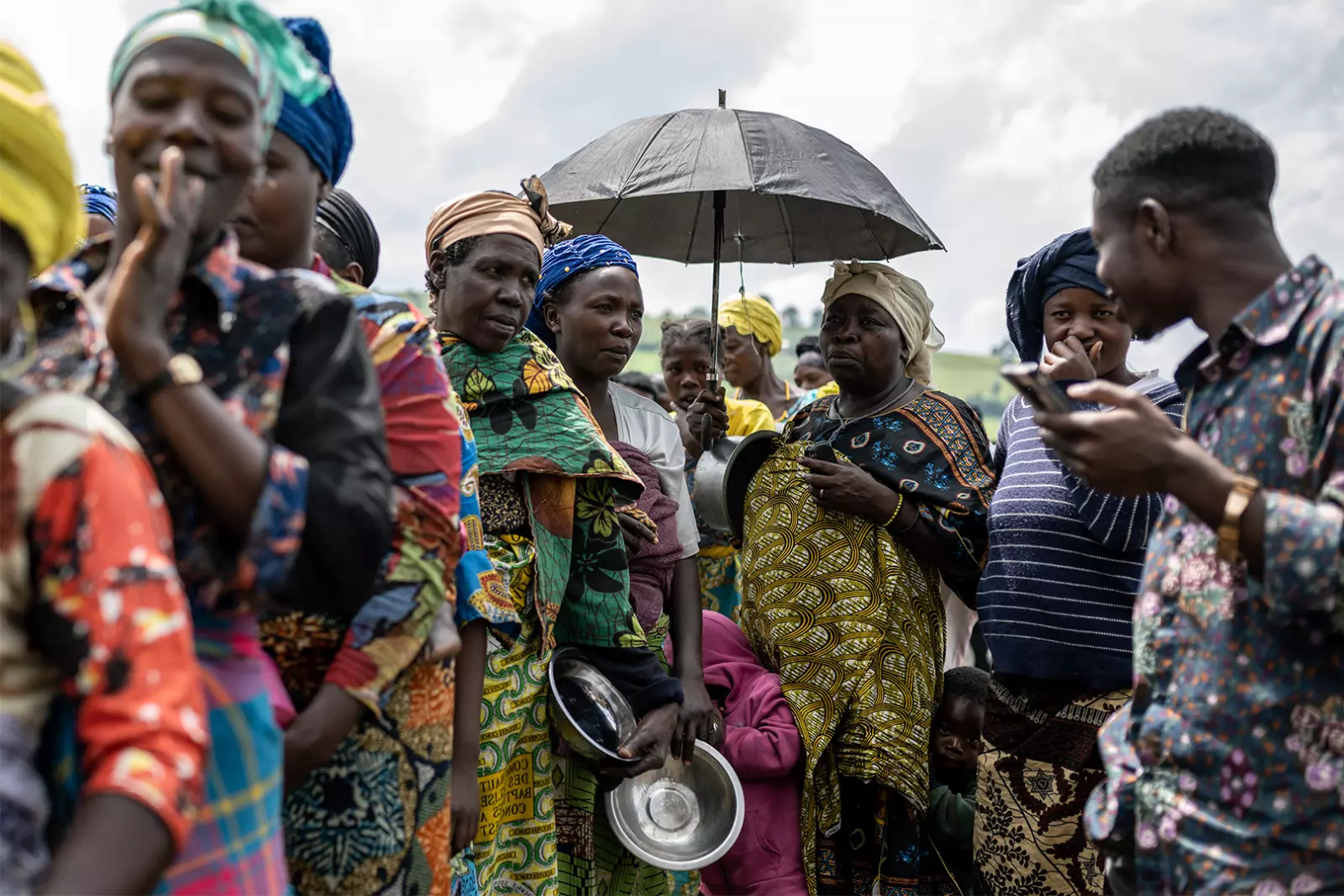 To find out more about Goma Actif, visit their Facebook, Twitter, and Instagram pages. 
Edited by Philip Kleinfeld.