In the summer of 2018, one of the first refugee camps in the history of the US-Mexico border formed in the city of Matamoros on the banks of the Rio Grande – or Río Bravo, as it is known in Mexico – less than a kilometre from the international bridge leading to Brownsville, Texas. 
The camp was a powerful symbol of the humanitarian impact of policies enacted by the administration of US president Donald Trump to crack down on migration at the border and restrict access to asylum. 
In March 2021, shortly after Joe Biden replaced Trump as president, the camp was dismantled when hundreds of people who had been living there – some for more than two years – were finally allowed to enter the United States to pursue their asylum cases. Volunteers who had been providing assistance in the camp breathed a sigh of relief. "We did it. We actually did it," Andrea Rudnik, a 64-year-old retired school teacher and co-founder of the local aid organisation Team Brownsville, remembers thinking. "Maybe we'll be out of this business by the summer… Oh boy, that was a lot of work. We're done." 
Instead, two years later, the encampment in Matamoros is back. 
The original site is fenced off, but asylum seekers and migrants are sleeping in makeshift tents right next to where the old camp was located. The fence surrounding the old campsite serves as a clothesline for people in the new camp, and the old campsite itself is an open latrine because the new campsite only has a handful of portable toilets for a population that has fluctuated between 800 and more than 2,000 in recent months.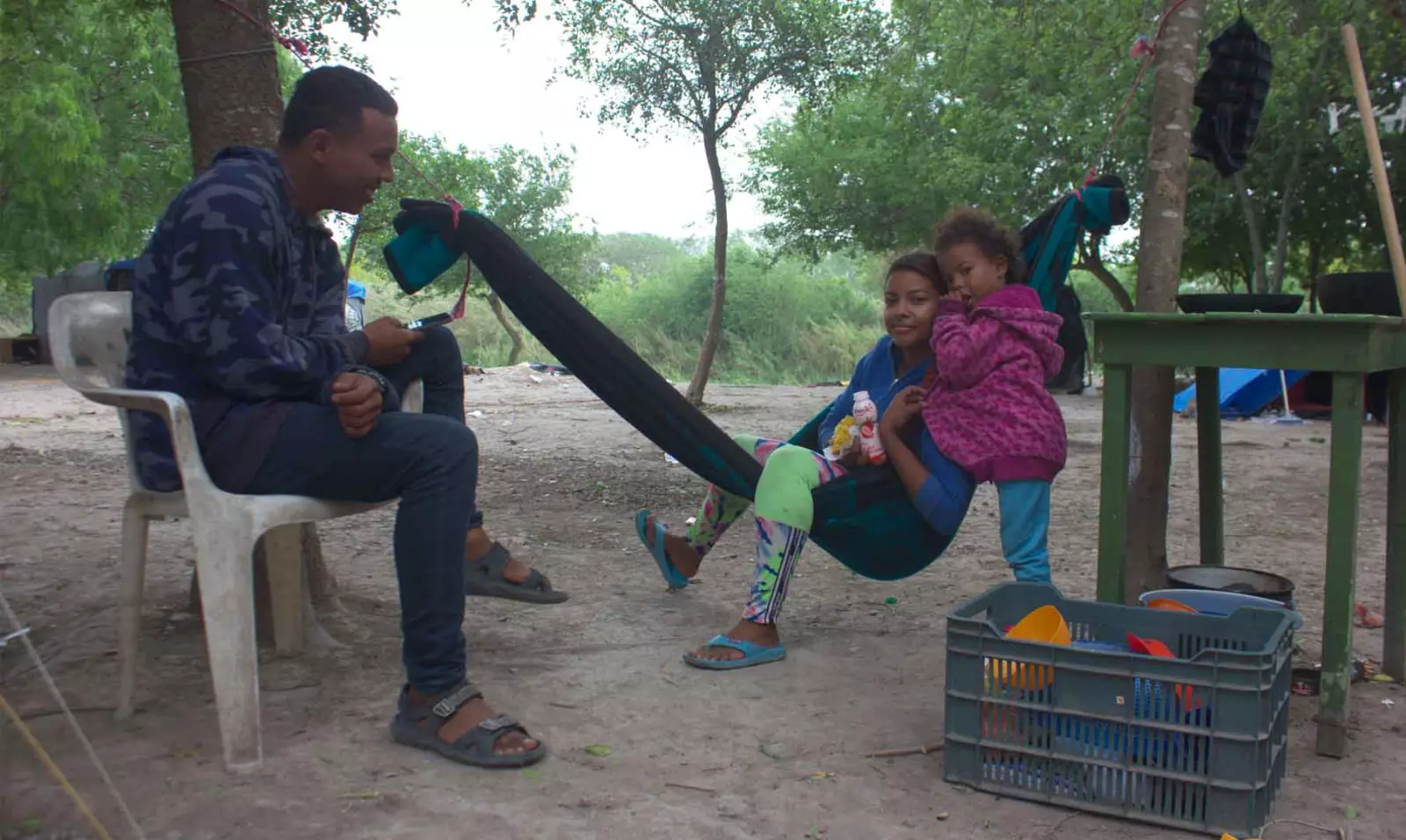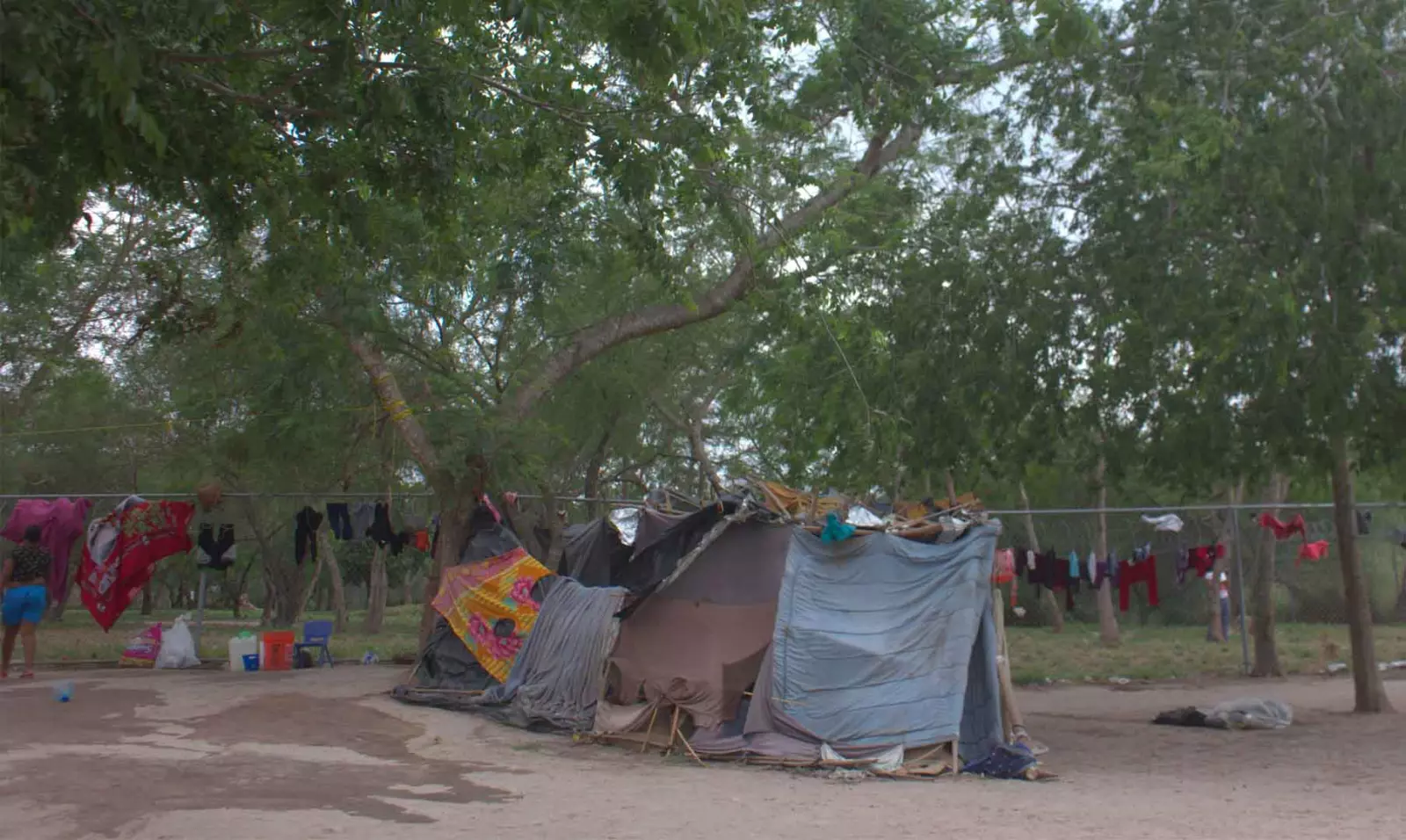 With Title 42 – a controversial public health order enacted in March 2020 – set to expire on Thursday (11 May) when the United States officially lifts its COVID-19 Public Health Emergency, attention is now focused on the sharp rise in people crossing the border.
Read more: A major US asylum restriction is ending. So why is the humanitarian crisis in northern Mexico getting worse?
But the return of the encampment in Matamoros is a sign that a more fundamental shift has taken place: Having tens of thousands of asylum seekers and migrants stranded by US policies in vulnerable living conditions in northern Mexico was unheard of before 2018. It is now taken for granted – an endemic humanitarian crisis with no end in sight.
The crisis in northern Mexico predated Title 42. But according to local aid workers and activists, the policy helped exacerbate it by paving the way for the United States to rapidly expel people who entered irregularly back to Mexico without allowing them to apply for asylum. More than 2.6 million expulsions were carried out over the past three years. 
Ahead of Title 42 ending, President Biden's administration has introduced new restrictions on asylum and has taken steps to try to deter irregular migration – including temporarily deploying 1,500 soldiers to the US-Mexico border and signing a deal with Mexico on 2 May that will allow the United States to deport non-Mexicans to the country.
Those developments, rights activists and local aid workers say, will result in northern Mexico continuing to be a bottleneck for asylum seekers and migrants – cementing the shift towards long-term encampments and unceasing needs at the US-Mexico border.
In the absence of a large-scale aid response from Mexican authorities, UN agencies, or international NGOs, the volunteers, local organisations, and churches forming the backbone of the humanitarian effort along the border are struggling to keep pace. 
"We never thought this was going to be a long-term crisis. Not one of us thought that," said Abraham Berberi, 55, a Baptist pastor who has been a central figure leading humanitarian relief efforts in Matamoros since 2018. "I thought I was going to go to the border and help out for a couple months and that was going to be it. It's 2023, and we're still there."
Roots of a crisis
The years 2018 and 2019 were an inflection point at the border. After decades of ebb and flow, the number of men, women, and children from Latin America and elsewhere trying to reach the United States was heading towards a new peak, and the percentage of those undertaking the journey who were seeking protection from rampant gang violence, conflicts, political persecution, and the devastation wrought by natural disasters was also on the rise. 
Prior to 2012, more than 85% of people apprehended by US Border Patrol trying to enter the United States were Mexican citizens. By 2019, that number had fallen to 20% while apprehensions of people from countries such as Ecuador, Nicaragua, Venezuela, Haiti, and Cuba increased dramatically. The overall number of people apprehended was also on the rise, reaching a new record of 1,659,206 the same year.
At the same time, the Trump administration – which took office in 2017 after Trump ran on a virulently xenophobic and anti-migrant platform – was cracking down on migration at the border and restricting access to asylum.
For the first time in the long history of migration across the US-Mexico border, thousands – and then tens of thousands – of people found themselves stuck for prolonged periods of time in northern Mexican border cities. 
Read more: Two Trump policies that restricted asylum access at the border
Metering: Under US law, anyone who enters the country – regardless of whether it is irregularly or through an official port of entry – has a right to apply for asylum. But in April 2018, US Customs and Border Protection (CBP) announced that ports of entry would only admit a limited number of people who wanted to apply for asylum on a given day – a process known as 'metering'. CBP also began stationing agents at the midway point of the bridges and walkways connecting US and Mexican border cities to check people's documents and turn back those looking to claim asylum before they could set foot on US territory. 
The Biden administration officially rescinded the metering policy at the border in November 2021. But CBP agents checking documents remain at the midway point of official border crossings, and a cellphone application introduced by the Biden administration to manage the assigning of asylum appointments at the border is essentially metering by other means, according to human rights observers. 
Migrant Protection Protocols (MPP): Introduced in January 2019, and also known as 'Remain in Mexico', this policy required asylum seekers who entered the United States through ports of entry, or irregularly, to be sent back to Mexico for the duration of their asylum processes. More than 70,000 people were returned to Mexico under the policy, which was heavily criticised by human rights groups. 
Around 30,000 people remained enrolled in MPP when Biden took office in January 2021. Many were later allowed to enter the United States to continue the asylum process as the Biden administration wound down the programme during its first months in office. The administration officially terminated the programme in June 2021, but legal challenges have complicated the process of ending it for good.
Since the early 1990s, the United States has spent tens of billions of dollars building walls, investing in surveillance technology, and standing up the nation's largest law enforcement agency in order to prevent people from irregularly crossing the southern border. The often deadly cat and mouse game of migration was happening all the time, but people living in Mexican border cities didn't necessarily see it.
In the past, asylum seekers and migrants had been kept in stash houses by the cartels that control the people-smuggling routes into the United States or had passed quickly through northern Mexico – staying a handful of days at most – before applying for asylum at a port of entry or after being caught and deported for irregularly entering the United States or living there undocumented. 
As Trump put in place one new restrictive policy after another, "that changed, and now we could see [the asylum seekers and migrants]," Berberi said. 
Suddenly, people – including many families, women, and children – were sleeping rough on the bridges leading to US ports of entry or on sidewalks nearby. The existing humanitarian infrastructure – primarily consisting of a few shelters and soup kitchens – was quickly overwhelmed. An ad hoc network of volunteers, local aid organisations, and churches sprang into action to provide food, sleeping bags, tents, clothing, and other essentials to the people who found themselves stuck. 
"I don't think we thought how long it would last. We had no idea. We were just kind of responding in the moment," said Rudnik. "We've been working since mid-2018, and there really hasn't been a stopping point."
When Biden took office in January 2021, there was a moment of optimism on the part of aid workers and rights activists that the situation at the border might improve. Trump's border policies were a potent symbol of his administration's racism and cruelty towards asylum seekers and migrants, and Biden had promised during the 2020 campaign to take a more "fair and humane" approach.
But two and a half years later that optimism is gone. "This is not going to stop," said Lourdes González, who runs a shelter for particularly at-risk asylum seekers and migrants in Reynosa, Mexico.
'Emergency mode for six years'
Over the past six years, the crisis in northern Mexico has shifted constantly as new policies have been implemented, the pandemic hit, and US presidential administrations changed. The number of people stranded – overall and in individual border cities – has gone up and down depending on migration trends and rumours about where it was easiest to cross. 
"Since day one, it's been respond to an emergency. And every day is… different," said Valeria Wheeler, executive director of Mission: Border Hope, an NGO in Eagle Pass, Texas, across the border from Piedras Negras, Mexico. "It's very difficult when you don't know what's going to happen and when you are in emergency mode for six years."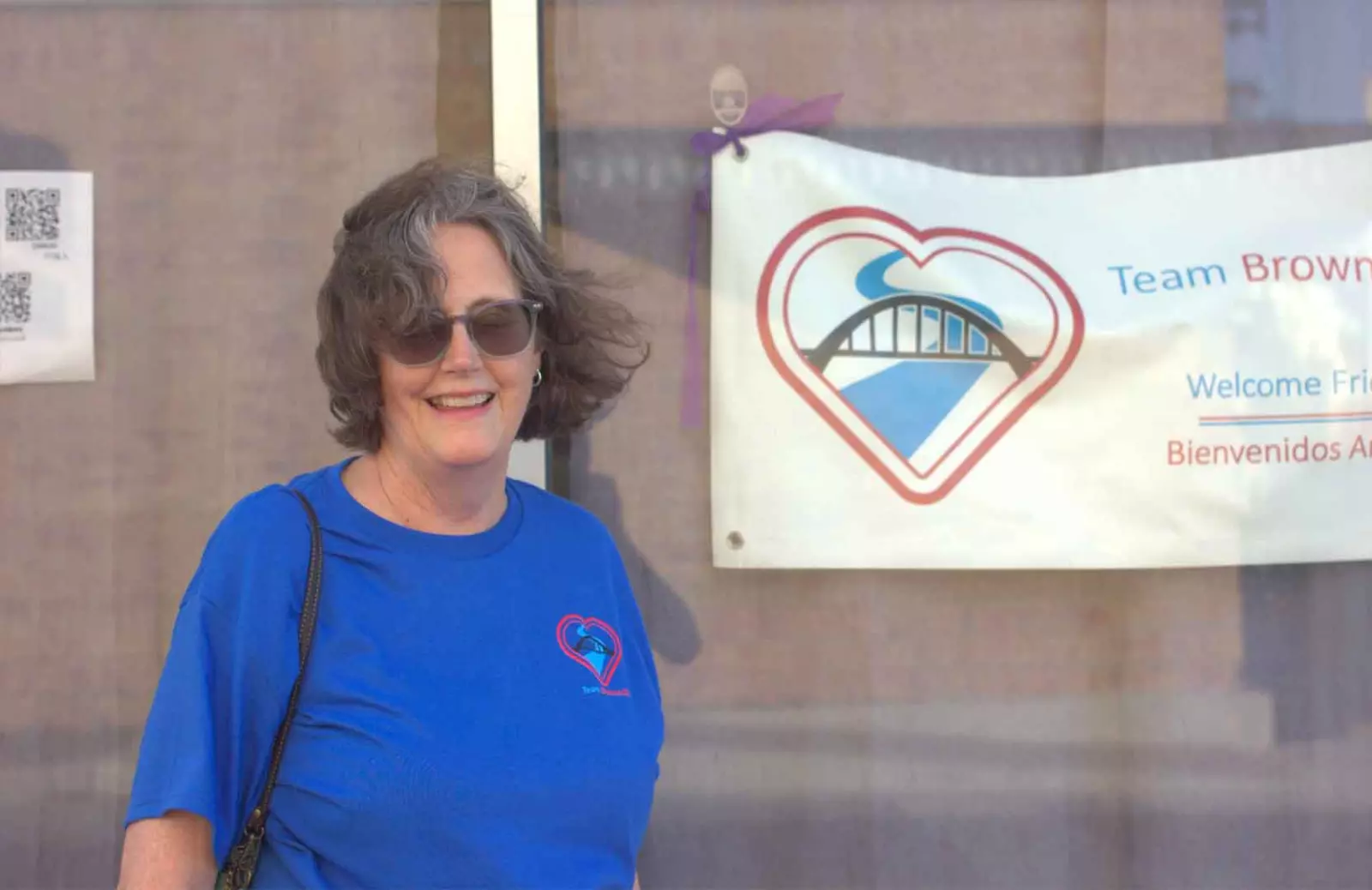 The level of desperation and vulnerability, however, has remained constant. En route to the border, people face violence, extortion, kidnapping, and sexual assault from gangs, cartels, and government authorities. "They pass through all that, plus they get stuck here," González said. "They don't know what to do. And it's not like, 'Okay, I'll just go back'. They cannot go back."
"This is something different, dealing with people who are in danger all the time, people that have no money, no place to stay," Berberi said. 
When the crisis first started during the Trump presidency, "people were very worked up", Rudnik said. Donations and volunteers poured into the border region from all over the United States. 
But the pandemic put a damper on the number of volunteers coming and made it more difficult for groups based in the United States to deliver assistance across the border. As the economy got worse, donations began to reduce. 
But the big drop-off, at least for groups working in Matamoros, came after the original encampment was dismantled and the people staying there were allowed to enter the United States. 
"It was very exciting when the encampment ended," Rudnik said. "But it was really disappointing after that to see that – although the asylum rules hadn't changed and we were still getting a lot of people… the funds dried up."
'Now, it's normalised'
Because funding has dried up, the amount of water delivered on a daily basis to the new camp is roughly half of what the old camp was receiving. Once common, volunteers bringing clothing and toys for children are now few and far between. Food donations have also dwindled.
Last summer, Berberi had to close down a shelter he ran at his church in Matamoros that was housing around 4,000 people. "We all ran out of money," he explained.
"The burden of seeing people sleeping in tents, in the rain and the cold, being harassed by the immigration authorities, the cartels, knowing that they don't have a place to shower and use the restrooms – it burdens your heart."
The longevity and intensity of the crisis at the US-Mexico border is taking a toll on the people involved in the humanitarian response. "We're all tired, and some people have stepped back and stepped away," Rudnik said. "It kind of overtakes your life."
"The burden of seeing people sleeping in tents, in the rain and the cold, being harassed by the immigration [authorities], the cartels, knowing that they don't have a place to shower and use the restroom… it burdens your heart," Berberi said. "It's been difficult for all of us, but it's been difficult the most for the asylum seekers."
In Piedras Negras, the handful of shelters are all full, and the authorities don't allow camps to form. Asylum seekers and migrants end up sleeping in abandoned houses, splitting rent for small houses or apartments between three or four families, or sleeping on the streets, according to Wheeler, who lives in the city and works in Eagle Pass. 
"At the beginning, the residents wanted to be part of [providing help] because we thought it was going to be something that was going to be pasajero [passing]," she said. "Now, it's normalised. They see these kids sleeping on the sidewalk, and now it's normal."
The scale of the crisis is also outstripping the ability of organisations providing shelter and aid to keep pace in Ciudad Juárez. "I've said this time and again: There is no way to stay one step ahead," Enrique Valenzuela, director of the Chihuahua State Population Council, a local government agency that helps coordinate the shelter network in Ciudad Juárez. 
As the crisis becomes more and more entrenched, Valenzuela and others involved in the humanitarian response see another problem looming: People living in northern Mexico are becoming increasingly frustrated, and xenophobia and anti-migrant sentiments are starting to increase. "There's a growing sense of rejection," Valenzuela said. "This is the main problem. This is what will definitely become the [next] challenge."
Edited by Andrew Gully.